Honda Motorcycle Scooter India (HMSI) one of the prodigious automobile manufacturer and service provider which is a fully-owned subsidiary of Honda(Japanese Based AutoFirm) stated on Monday Nov 19'2012 to reminiscence 11,500 units standard variant of its exceptional motorcycle Honda CBR 250R from the Indian market.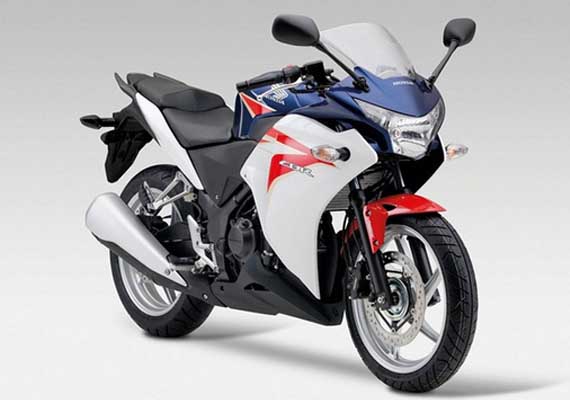 Honda Motorcycle Scooter India (HMSI) specifies the reason behind the recalling of it's premium motorcycle that," the Honda CBR 250R has been scrutinized with defective front brake system". Some of the Company officials also stated that the models produced from March 2011 to September 2012 holds this defect. HMSI has make this clear, that the company will replace the 'front brake master cylinder assembly' in the bikes to please the customer without charging a single penny. Those models that were produced during the specified time period will be repaired disregarding of the repair-cost and the warranty status.
HMSI Vice President,"Mr. Yadvinder Singh Guleria " in Sales and Marketing said," It's the first time there will be a recall in India, most of the customer are unaware of it, but since we have exclusive enthusiasts authorised dealerships in the country they have already started to inform the customers about the company's decision to recall the bikes, to please them with pleasure dealers will tell the procedure which will hardly take less than an hour. However, it's a first time in India but the company suffered with the same problem last year. Honda Siel Cars India (HSCI) had also recalled 72,115 units of its mid-sized sedan City which was found defective in power window switches. Honda in 2011, has also recalled 57,853 units of its third-generation City to replace a faulty engine part. Further, HSCI models like CR_V and luxury sedan Accord were recalled approx 4,000 units of CR-V and 2,300 units of Accord which led total replacement and change in design of CR-V's fuel tank and upgrade of fuel relay in Accord.
In India there is no administrative mechanism to compel against non-fidelity of recall policy for vehicle manufacturers. However, US and China yield a legal mechanism for vehicle manufacturers, that they are mulct to take corrective action.