Chevrolet, also known as Chevy, an American brand of vehicles and automobiles produced by General Motors. General Motors, one of the biggest giant in automobile industry has unveiled it's third model built on General Motors range-extender platform,"Cadillac ELR" in it's premium range of luxury car segment.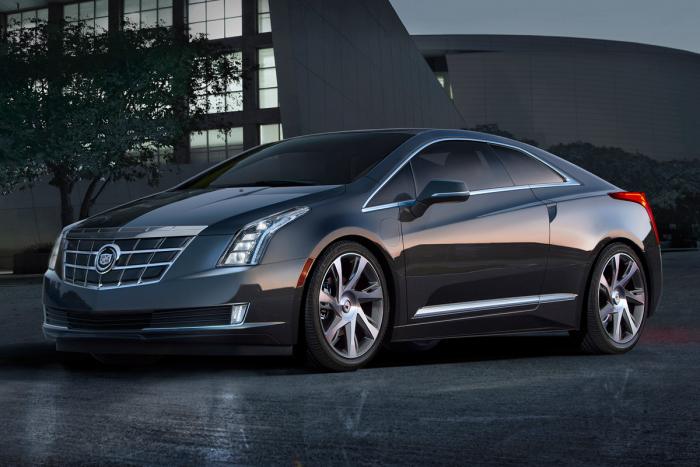 Cadillac ELR is slotted above the Chevrolet Volt and Vauxhall Ampera and boost up with some new specifications. Drifting on a modified version of the Volt extended-range hybrid's platform, the ELR is front-wheel driven, its petrol engine doesn`t drive the front wheels, which are only driven by the electric motor. The ELR is a low-compromise electric coupe with two-doors, providing a total of 300 miles of range using the same 1.4L on-board gas-powered electric generator delivering an extra range to an electric motor that puts out more power than the Volt. The ELR pumps out 207-Bhp and 295 lbs-ft output from its electric motor trumps the Volt's output by 58-hp and 22-lbs-ft of torque.
Enumerating towards it's Safety measurements, The ELR is expected with vibrating Safety alert seat, forward collision alert and lane departure warning. It may also dubbed with side blind zone alert with rear cross-traffic alert and full-speed-range adaptive cruise control. In terms of both design and luxury, with a swooping dash with carbon trim inserts that mirror's the ELR's exterior, lots of leather adorning each of the four seats and neat features like a powered cupholder in the centre console. A 10-speaker Bose stereo with active noise cancellation is kept as standard, and the ELR also benefits from the Cadillac CUE infotainment system which is controlled by voice or gestures in front of the eight-inch touchscreen on the dash.
The ELR features a battery that is .5 kWh bigger than the Volt's, and takes slightly longer than the Chevy to charge up. Charge time with a 120v charger is about 12 hours, while with a 240v charger a full charge will occur in four and a half hours.
The ELR will go into production near the end of 2013, with sales starting in 2014. Cadillac mentioned that China and Europe are expected to get the ELR as well North American markets.
Stay tuned for more updates.