The German automobile manufacturer Porsche has planned to develop it's new racing car Porsche 961 to take on the Ferrari 458 Italia and McLaren bluster with its MP4-12C. Matthias Muller the CEO of Porsche has confirmed that,"the new Porsche model is under development and the name of the model is expected to be named as 961, after the 959-based Group B sports car.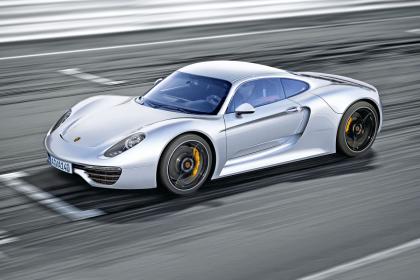 This all-New supercar Porsche961 is expected to took up the slotted segment above the 911 GT2 but it is also rumored that it will kept below the upcoming 918 Spyder. It is rumored that the New Porsche 961 will be using some of the technology from it's amalgamated brother, therefore it can be possible that this all-new Porsche 961 will be baosts up with 4.6 litre V8 engine ,which would generate an extreme output of 570 horsepower atmost 425 KW. With such a tremendous output power of this engine it would be well enough for this model to boasts up a bounce from 0 to 100 km/hr in just over three seconds, which will be the same time zone as the 458 Italia and the McLaren's MP4-12C.
The Company CEO Matthias Muller was willing to make the price of this new Porsche to act as a bridge between the two performance models such as the 911 GT2 RS and the upcoming 918 Spyder hybrid supercar which may cost around GBP 672,000. So, the perfect car which is to be slotted into that space is a mid-engined supercar that should cost around 250,000 GBP. From, this statement we can expect that this all new Porsche 918 will cost around 250,000 GBP. Porsche's plan is to sell 200,000 cars a year by 2018. It will interesting to see how Porsche will perform a s competitor in market as a rival to Ferrari 458 Italia and the McLaren's MP4-124 with their new upcoming Porsche 961.