Volvo one of the prominent automobile manufacturer from Sweden has unveiled their plan to launch new premium hatchback called "Volvo V40″ under it's fully-owned Subsidiary in India,"Volvo India" in the upcoming fiscal year 2013.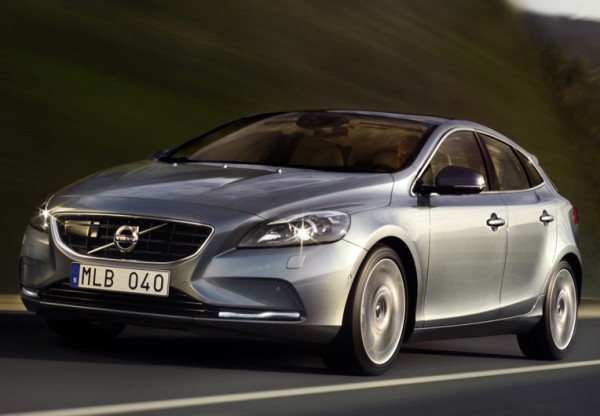 Earlier this year, Volvo V40 has officially made it's first appearance at an International Event held at the Swiss city of Geneva popularly known as,"Geneva Motor Show". From the Sources, it is reported that the overall sales in Europe of luxury cars in decreasing, and it could be main reason behind the luxury car makers are turning their attention to emerging markets. Volvo V40 powertrain range compasses with Corporation's first 2.0-litre D3 diesel engine which produces tremendous output and belts out 150 BHP and 350 Nm(Torque) with CO2 emissions of just 94 g/km to the turbocharge T5 petrol engine with 254 BHP which claims to accelerate from 0 to 100 km/h in 6.7 seconds. Volvo Car Corporation has incorporated in all it's engine versions comprising of,"start-stop and braking energy regeneration"feature, whether it will be fitted with manual or automatic gearbox doesn't matter.
Volvo Car Corporation, President and CEO stated, "The all-new V40 wraps you in a super-comfortable cockpit with outstanding ergonomics and technology that make you feel informed, focused and relaxed. This driver-centric approach is what modern Volvos are all about, he also said," The all-new V40 is the first new model that is fully developed according to our human-centric, Designed Around You strategy. Charged with an outstanding set of high-tech features it definitely will give our toughest competitors a headache."
Specifying towards it's Safety measures, it is expected that Volvo V40 will feature groundbreaking Pedestrian Detection with Full Auto Brake, world-first pedestrian airbag, Lane Keeping Aid with haptic auto steering, and an ingenious Park Assist Pilot that makes parallel parking easy. Volvo V40 will be incorporated with the City Safety low-speed collision avoidance system which operates at speeds up to 50 km/h. Håkan Abrahamsson, Vehicle Line Director C Cars & V40 Vehicle Programme Manager stated,"The all-new V40 is the most intelligent and safe Volvo model so far. All its features are designed around the driver, helping him or her stay alert and well informed to avoid collisions and dangerous situations, and with this class-leading safety package, including enhanced focus on pedestrian protection, the all-new V40 aims for a full star rating in the new, sharpened 2012 Euro NCAP safety tests".
Also as per company officials, their company has set up a target to sell 90,000 units per year of the all-new Volvo V40. A massive 85 percent of the total volume will go to European customers. The Volvo V40 could be available in India at an speculated price of Rs. 25 lakhs.