Yamaha Motor India, one of the biggest giant in automobile industry is expected to come up with the launch of their new product in the invasion of gearless scooters probably at the start of the upcoming fiscal year(2013) in the Indian market.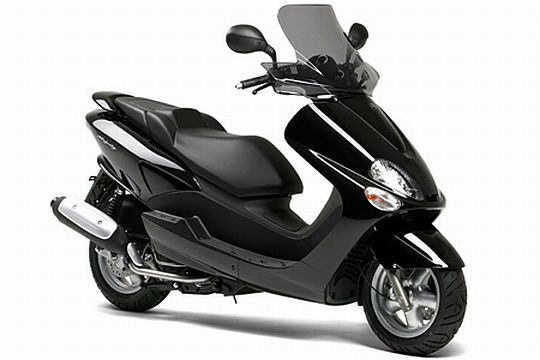 Earlier, Yamaha has launched a gearless scooter called as,"RAY" which was designed specifically targeting women buyers. RAY was smaller in size and was best suited to miniature frames. Now,Yamaha Motor India has unveiled it's strategy that emphasis primarily targeting towards the men. As per Speculations, this new gearless scooter will be masculine ones with heavy body and unleashed with astonishing styling.
It is rumored, Yamaha's upcoming gearless scooter will boasts up with 125CC powertrain primarily aiming the menfolk of India. As per the company officials," it will be a four stroke engine coupled with CVT automatic transmission, it can be expected that this new new 125 cc scooter will have telescopic front forks with a clonishing new design. As, some of the gearless scooter like the Honda Aviator and the Suzuki Access 125 are already compelling in the market, Yamaha's new product will be entrenched with astonishing features to make it a good competent in the market. It is expected that Yamaha 125cc automatic scooter will be priced between Rs 40,000 to Rs 50,000. With such a speculated price tag, Yamaha indicates it's strategy targeting a huge volumes for it's two wheeler automatic scooter.