This Friday, Honda has confirmed that they will be launching an entry level Sedan as "Amaze" based on its Brio hatchback, which is expected to make it's launch in the upcoming next fiscal year in the Indian and Thailand market. This All-New Sedan Amaze will be grounded up with the same pulpit as the Honda's best selling small-car in the Indian market,"Honda Brio". We have already mentioned about this information here as Honda's new small sedan.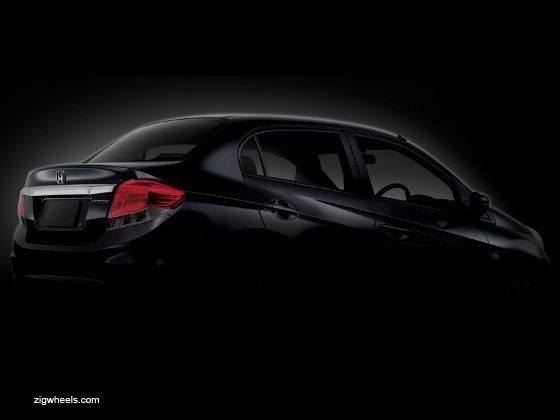 As per Company Officials have stated,"this new entry level Sedan will be made available in both petrol variant and it's newly designed diesel variant in the Indian market. However,"Amaze" will be equipped with gasoline engine for the Thailand market. Since, there is no news available about it's features and technical specifications not much information has been enclosed yet. It is rumored that Honda has made the use of it's new 'Earth Dreams' technology in the Brio diesel Sedan,"Amaze". Speculations regarding it's price, "company officials has stated that this new entry level Sedan will be introduced in the Indian market at an affordable prices by increasing cost competitiveness through local sourcing and production. Christening the new name, and the new light-weight diesel engine with Aluminum structured the Brio Sedan will sports to deliever an outstanding mileage of 24 kmpl. It is also stated that the car has an excellent fuel efficiency.
With such hikes in petrol prices this year most of the biggest automobile manufacturer suffered with a large number of vehicles piled up in inventory. Therefore, most of the car makers has opted to provide better fuel efficiency in their new vehicles which could be either diesel or petrol vehicles.